AASC Auditing Firm has recently organized the 8th Board of Member's Meeting at Ho Tram, Ba Ria - Vung Tau province in a jubilant atmosphere to celebrate its achievements in the 7th fiscal year and during 7 years of transformation from a State owned Enterprise to a Company Limited with more than two members.
At the meeting, all members have passed AASC Comprehensive Annual Financial report for the 7th fiscal year, set up mission and implementation plan for the 8th fiscal year, summarized training and quality control activities and amended the company charterer, etc. The Member Board has discussed thoroughly about managing human resources, improving quality and expanding market share in provision of audit, financial and tax consultancy services. Additionally, the Member Board has reached a consensus about the development plan of AASC for the period 2015-2017 in accordance with Vietnamese Auditing and Accounting strategy towards 2020 with a vision to 2030 approved by the Prime Minister.
Speaking at the meeting, Chairman, General Director of AASC Ngo Duc Doan has called for wholehearted contribution of all members for AASC's development of AASC in the following years. The Chairman also believed that with the right strategy and the consensus of all members, Board of General Directors, auditors, managers and staff, AASC Auditing Firm will develop strongly and stably, being a bright example in the Vietnamese Auditing companies and lifting AASC image to a new height in the region and the world.
Photos of the 8th Board of Member's Meeting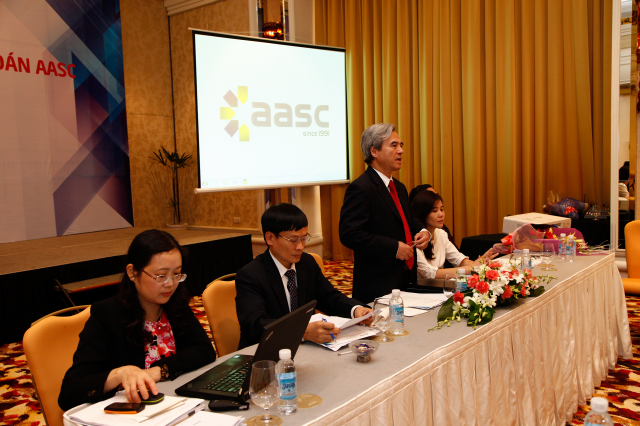 Chairman of the Member Board, General Director Ngo Duc Doan delivered speech at the meeting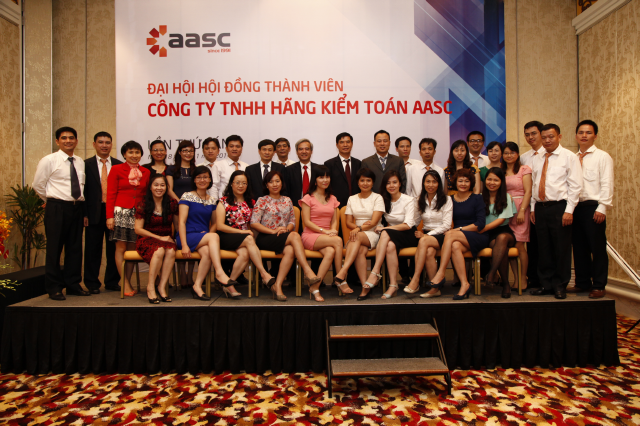 The Member Board of AASC Auditing Firm
BBT