According to the annual tradition, on January 25, 2017 in Hanoi, AASC Auditing Firm's Work Conference held in an atmosphere of openness, warmth and sharing eve Dinh Dau new spring 2017.
Companies are pleased to welcome Dr. Pham Huy Doan, the first Director of the company to share the joy with the Board of Directors, leaders of departments and units, auditors, audit assistants, technicians and staff of AASC Auditing Firm.
The conference heard Standing Deputy General Director Nguyen Thanh Tung reported the business activities achieved in recent years with the leading position of the audit firms in Vietnam. AASC revenue of the 9th fiscal year was over 167 billion, growth of 11% over the last year. At the same time, Mr. Nguyen Thanh Tung also mentioned orientation and development plan has been adopted by the Board of Members for the next financial year: Revenue growth of 10-15% compared with fiscal year IX; Profit after tax/equity: 15%/year; The number of auditors increased from 6-10 people; The average number of employees increased: 40-50 people.
Next, Deputy General Director - Chairman of Trade Union - Mrs. Cat Thi Ha also presented about trade union activities to be deployed in 2016 and the questions, dialogues AASC employees as whole interested and participated.
Earlier in 2017, internal newsletter No.1 of AASC Auditing Firm named "Khat vong Xanh" was noted AASC positive culture, help convey the message of the Board of members, Board of Directors and mount employee solidarity with the development of the company. At the same time, the Conference also announced the results of voting for the 4 articles were published in the first newsletter. Author Nguyen Hong Van, Auditor 1 department, received the largest number of votes (50%) with the poem "Nghi ve anh". Confided to the Conference, the author wishes the young people bring spiritual zeal to preserve and promote the AASC flames that the elder generation was nurtured.
Before closing the meeting, the Chairman of Board of Members/General Director Ngo Duc Doan noted and praised the contributions and dedication of the members of Board of Members and labor collectives in the past 25 years, especially in 2016, confirmed by the achievements of the firm AASC Auditing Firm ninth year as well as contributing to elevate the company's position in Independent Audit sector in Vietnam. Also at the meeting, the Chairman/General Director to thank to Former Director Pham Huy Doan, former Member of Board of Members, Deputy General Director Nguyen Quoc Dung and good AASC labor collectives with wishes "Cat Tuong", imply good luck, good healthy for a happy and successful new year Dinh Dau 2017.
Some pictures at the Conference: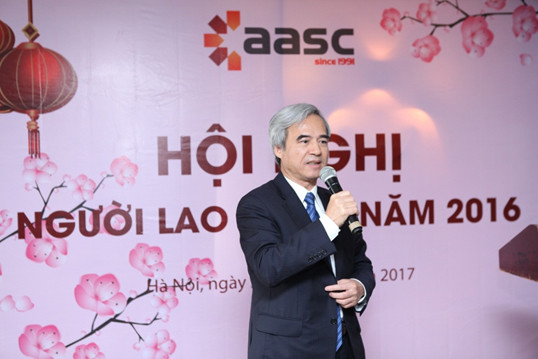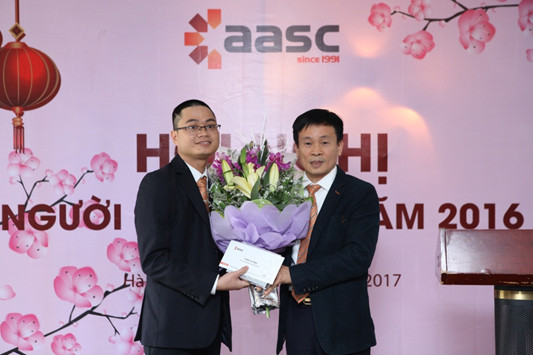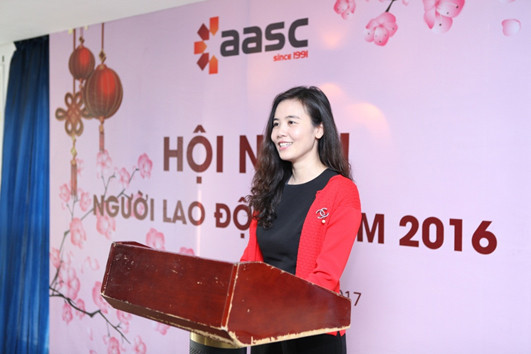 BBT