On November 3, 2020, in Hanoi, Mr. Truong Hoa Binh, Politburo member cum Deputy Prime Minister, Head of the Government's PAR Steering Committee presented the 7th Typical Young Officials and Public Employees 2020 Awards, organized by the Central Committee of the Ho Chi Minh Communist Youth Union. Attending the meeting were Mr. Nguyen Hong Linh, Member of the Party Central Committee, Deputy Head of the Central Mass Mobilization Commission, Mr. Nguyen Anh Tuan, Permanent Secretary of the Central Committee of the Ho Chi Minh Communist Youth Union and 56 excellent delegates selected from 46 units in the country. Representative from AASC Auditing Firm, Mr. Ngo Hoang Ha - Deputy Secretary of Youth Union/Auditor/Deputy Head of Audit Department 2, is among the honored individuals.
These delegates who received this year's Award are all qualified individuals with outstanding achievements in administrative reform; developed creative initiatives in labor, production; improving civil service quality, building civilized working environment and especially in the "Three Responsibilities" movement.
This is a great honor for Mr. Ngo Hoang Ha in particular and the Young Auditor of AASC Auditing Firm in general. This achievement is a strong motivation for AASC's young generation to continue learning, striving and contributing more to the development of AASC, celebrating the 30th anniversary of AASC Auditing Firm establishment and independent audit sector in Vietnam (May 13, 1991 - May 13, 2021).
Photos of the meeting: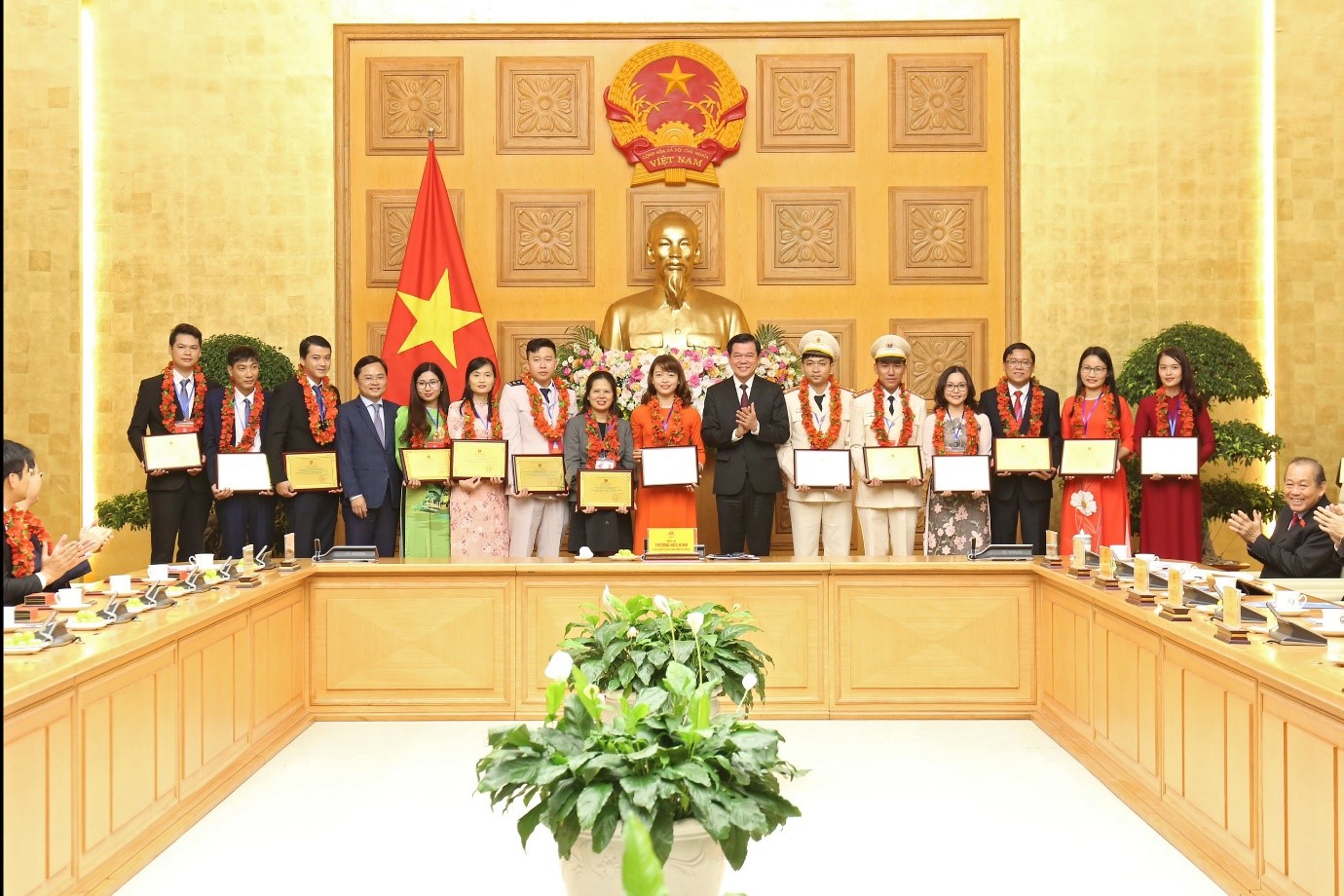 Auditor Ngo Hoang Ha (third from the left)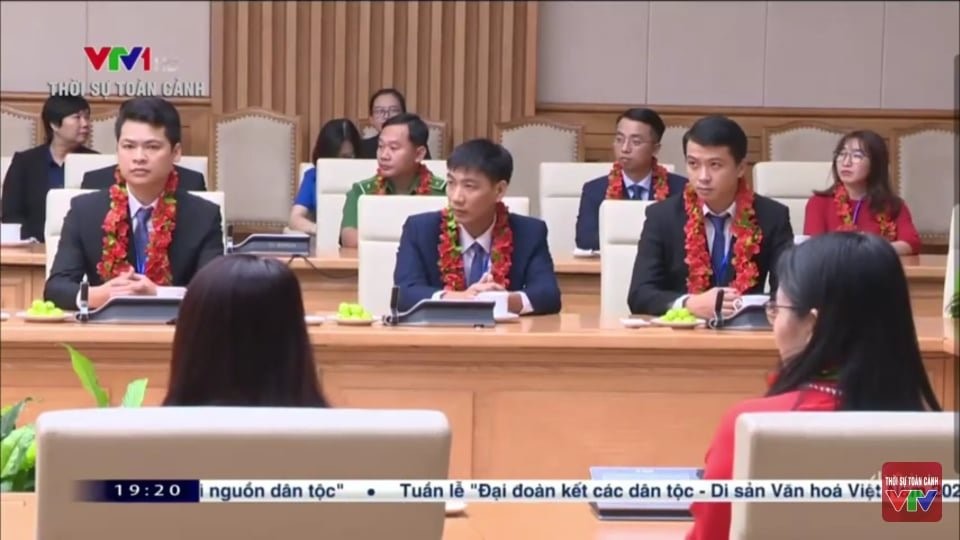 Auditor Ngo Hoang Ha - first one from the right – second line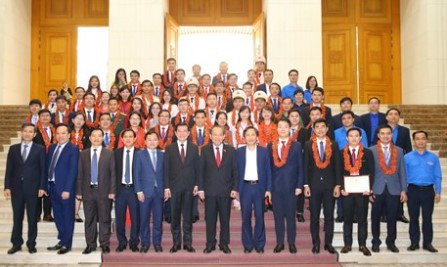 Outstanding young cadres, civil servants and public employees take pictures with leaders of the Government