With 872 hours were bitten for tax payment every year, Vietnam has become the most time-consuming country for tax payment in the region.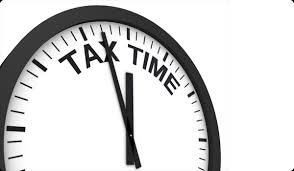 Vietnam achieves the average level of Asean6 (six business performance indicators including business licensing, tax payment, implementation of customs procedures, access to the electrical system, protection of investors, access to credit and bankruptcy procedures), the country's business environment will be improved dramatically. However, Vietnam is still inferior to many countries in the region, especially in tax payment index.

Currently, Vietnam ranks 149 in the tax payment index, the lowest in the region. In which, time for tax payment is four times higher than the average of countries in Asia -Pacific region (208 hours). Specifically, the tax payment time is only 259 hours in Indonesia, 264 hours in Thailand, 193 hours in the Philippines, 133 hours in Malaysia and 82 hours in Singapore.

Out of the 872 hours, the number of hours that businesses spend on paying taxes and contributing to social security accounts for the majority with 335 hours. This stems from the requirement to comply five kinds of taxes levied on before-tax income and the obligation to complete procedures on personal income tax returns. Out of the remaining, it takes 320 hours for businesses to pay VAT costs, 217 hours to pay corporate income tax. In which, the monthly and yearly tax payment procedure requires that the tax declaration must be in detail and must be carried out many times in a year which can be both in paper and online, along with long payment procedures.

The Prime Minister has issued Resolution 19 on tasks and solutions to improve the business environment and enhance national competitiveness. Accordingly, by 2015, the tax industry must reduce tax payment time from 872 hours per year to 171 hours. This requires concerned ministries and agencies to have a big leap forward in which ministers play a crucial role and that requires a major change.
Source: Stockbiz.vn