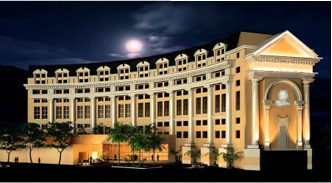 With more than 30 years of operation, growth and development, AASC Auditing Firm is a pioneer audit unit recognized and highly appreciated by the Ministry of Finance for the quality of valuation consulting services in Vietnam.
AASC's appraiser team was granted the first keyword Valuation Valuation Card in 2005 and has been supplemented over the years, so far, it has always maintained over 30 Valuation Valuations.
This team, in addition to extensive expertise in valuation, is also an Auditor, Tax Consultant, and a construction investment technician with extensive experience, pure professional ethics and bravery in the field of construction. The fields of finance, accounting, tax, and project settlement have been completed through the practice of AASC and the Appraisal Industry.
AASC provides appraisal services including:
- Appraisal of enterprise value, especially large-scale enterprises that are economic groups, corporations..., spread out and diversify production, business and service activities.- Valuation of large-scale real estate projects.
- Valuation of construction investment projects
- Valuation of intangible assets, specific assets such as exploitation rights, brand value, value of benefits in business cooperation, etc.
- Valuation of assets being construction works, machinery and equipment, motor vehicles, etc.
Meeting a variety of valuation purposes of customers such as transfer of capital contribution in the enterprise, merger and consolidation of enterprises; as collateral in transactions with credit institutions; property purchase and sale; joint venture, …
Known and trusted AASC customers include:
- State-owned economic groups and corporations: Vietnam Oil and Gas Group, Vietnam Electricity, Vietnam Posts and Telecommunications Group, Vietnam Rubber Industry Group, and Chemical Group Vietnam, State Capital Investment Corporation, Vietnam Post Corporation, Vietnam Airport Corporation, PetroVietnam Chemicals and Services Corporation, Corporation 36 - Defense Department, Petrol Corporation, Coastal Corporation - Defense Department, Viglacera Corporation,....
- Non-state economic groups: Sungroup, Vingroup, BRG, Sovico, Sunshine, Hai Phat, Tan Hoang Minh, ...
- Domestic enterprises and foreign enterprises investing in Vietnam, ...
- Partners of commercial banks: Viettinbank, BIDV, Agibank, MB, Vietcombank, HDBank, ...