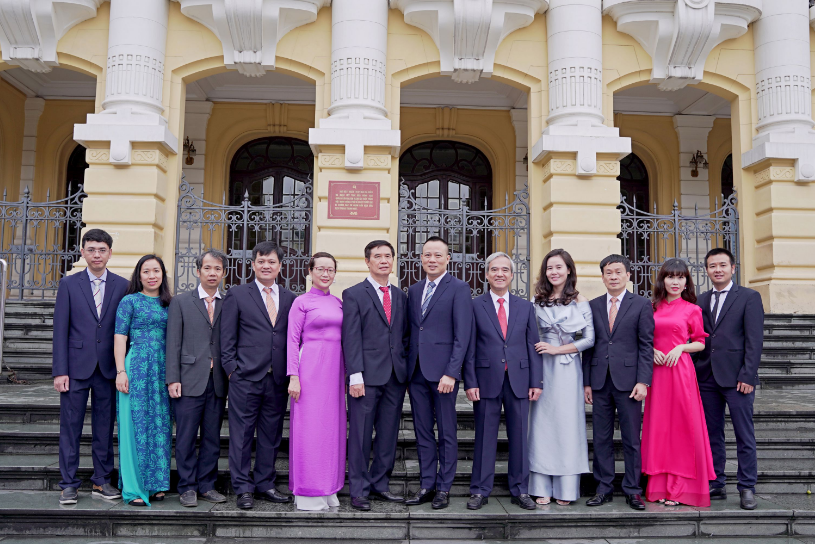 AASC Auditing Firm Co., Ltd. (AASC Auditing Firm Company Limited) has matured and continuously developed from the Finance, Accounting and Auditing Services Company of the Ministry of Finance, and is also a Member of HLB International in Vietnam ( Global Network of Accountants and Consultants). AASC Auditing Firm is one of the first and largest legal organizations in Vietnam specializing in Auditing, Financial Consulting, Accounting, Taxation, Valuation and other legal services. Currently, AASC has its head office located in Hanoi, branch in Ho Chi Minh City and branch in Quang Ninh.
According to the comments of Professor - Doctor, National Assembly Chairman Vuong Dinh Hue when he was the State Auditor General; Rating of the Ministry of Finance and Vietnam Association of Certified Public Accountants: AASC is currently a large service provider "Leader of the System of Vietnamese Auditing Firms", with diverse and professional clients. audit the finalization report of the completed project, the enterprise valuation service ranks first in the Vietnam Independent Auditing Industry...
Along with the Big 4 auditing firms operating in Vietnam, AASC is one of the 5 dynamic auditing firms with the largest annual revenue, customer system, number of auditors and employees today (about 80 Vietnamese auditors, 08 ACCA members, 03 Australian CPA members, 02 CIMA members, 01 CIA member, 01 CMA member, 31 Price appraisers, 35 Tax Procedures Consultant certificates and over 500 employees). During more than 31 years of operation, whether in the form of SOEs or limited companies, AASC's operating principles have always been steadfast in innovation, creativity and development, worthy of the title of the first Accounting and Auditing Company in the country to provide the highest quality services for the legitimate benefit of our clients. Our customers include all economic sectors, economic sectors: Economic groups, State corporations, foreign invested companies, listed companies, joint stock companies, Commercial banks, projects using ODA capital, aid capital from the World Bank (WB), Asian Development Bank (ADB) as well as other international credit institutions and investment projects. Domestic and foreign capital construction investors invest in Vietnam and invest in countries in the region such as Thailand, Laos, Cambodia...