Responding to the call "All people unite and fight against the Covid-19 epidemic" of the Presidium of the Central Committee of the Vietnam Fatherland Front at the launching ceremony of the peak season of donations to support the prevention operation of the Covid-19 and Official Letter No. 66-CV/DTN-BTC dated May 24, 2021 of the Youth Union of the Ministry of Finance, the Youth Union of AASC Auditing Firm Co., Ltd. has coordinated with the Company's Trade Union to call for and collect 1.2 tons of rice, 5,000 N95 facemasks and 25 barrels of Lavie water to support Bac Giang province - the locality that is being hit the hardest by the Covid-19 epidemic.
On the afternoon of June 7, 2021, the AASC Youth Union gave the above-mentioned donated necessities to Bac Giang province. Mr. Trinh Huu Ban - Standing Vice Chairman of the Fatherland Front Committee of Bac Giang province received and expressed his gratitude for the kind hearts of AASC officers, auditors and employees.
Along with the above activities, AASC employees also actively responded to the message program to support the "Vaccine Fund for Covid-19 Prevention and Control" on the Humanitarian Portal 1408 according to the Call of the Prime Minister. This is an activity of great significance, vividly expressing the kindness, concern and sharing of AASC staff with the community during difficult times, contributing to the whole country effort to fight Covid 19 and for our health, the community and the whole society".
Some photos at the donation day: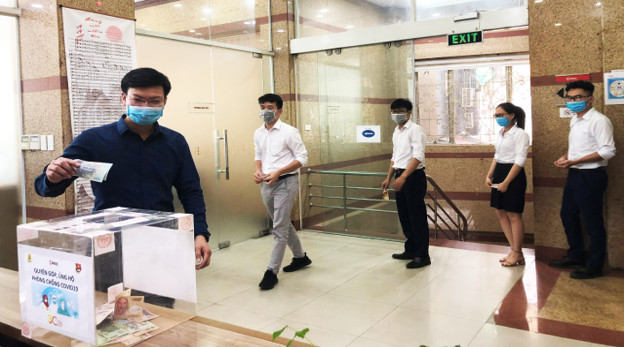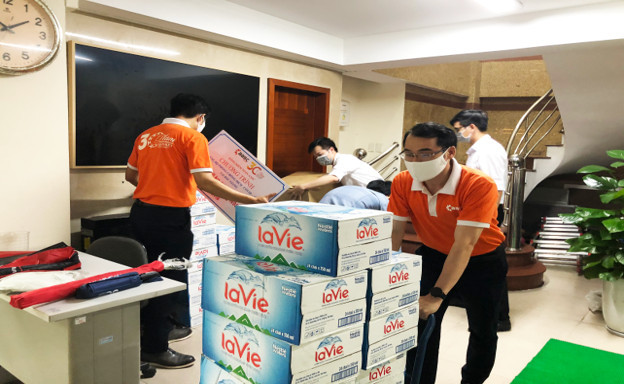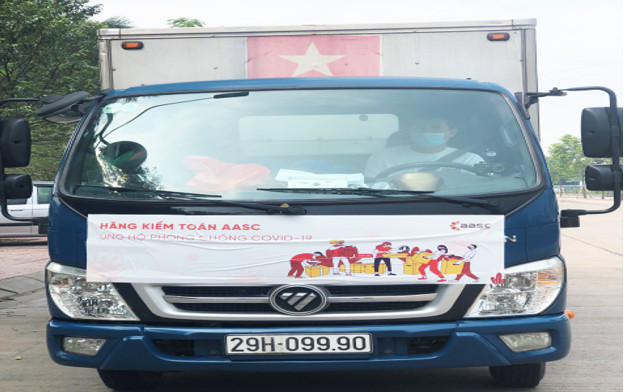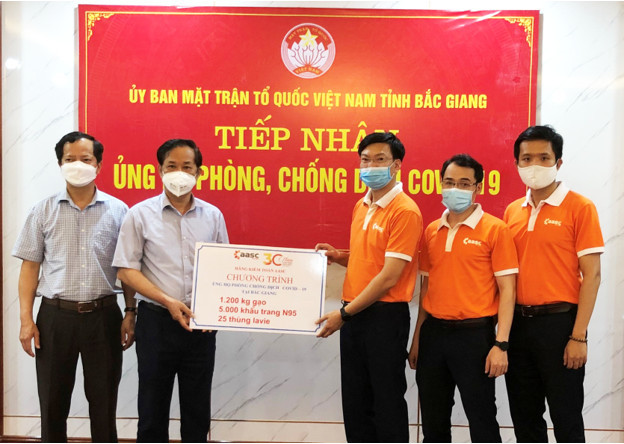 Secretary of the AASC Youth Union - Nguyen Anh Ngoc presents gifts to support Bac Giang