Vietnamese manufacturing continued to strengthen in January, supported by a further growth in new orders and jobs, according to HSBC.
Vietnam economy is currently in recover period.
Purchasing Managers' Index (PMI) is reported as decline from 52.7 in December to 51.5, however the conditions in the manufacturing economy in Vietnam reflect the improvement.
Both output and new orders continued to rise at the start of 2015. Jobs are seen the most improvement since December 2013. Meanwhile, input costs decreased at the fastest pace in the survey's history as the result of falling fuel prices.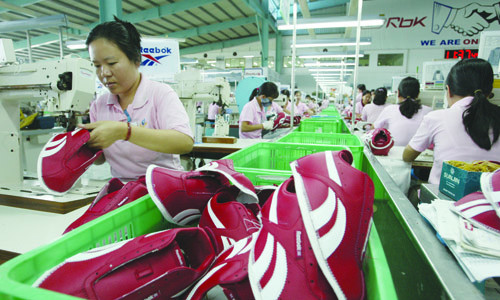 This in turn led manufacturing firms to reduce their output prices sharply.
Besides, improving client demand had been increased leading to the rise in jobs, in turn leading firms to raise production. New export orders, meanwhile, rose only slightly amid some reports of weakening demand in export markets. Falls in the global price of oil led a number of respondents to report reduced fuel costs. Consequently, input prices decreased at the sharpest pace in the survey's history, surpassing the previous record. In response to sharp reductions in input costs, manufacturers lowered their prices accordingly with the sharpest decline during 2.5 years.
Expert of HSBC- Trinh Nguyen said, "The deceleration of global demand is taking a bite at output growth, although competitive pricing helps counter the slowdown of external demand.
"Employment rose sharply, highlighting strong demand for Vietnamese goods, necessitating new headcount.
"With input prices decelerating, thanks to the sharp decline in oil prices, and inventories low, we expect output to continue to expand in February, although the Lunar New Year festivity means there will be some seasonal slowdown."
Sources: Vietnamnews