TIMT dotcom Berhad, Malaysia officially giant snap up 25% shares in CMC telecom.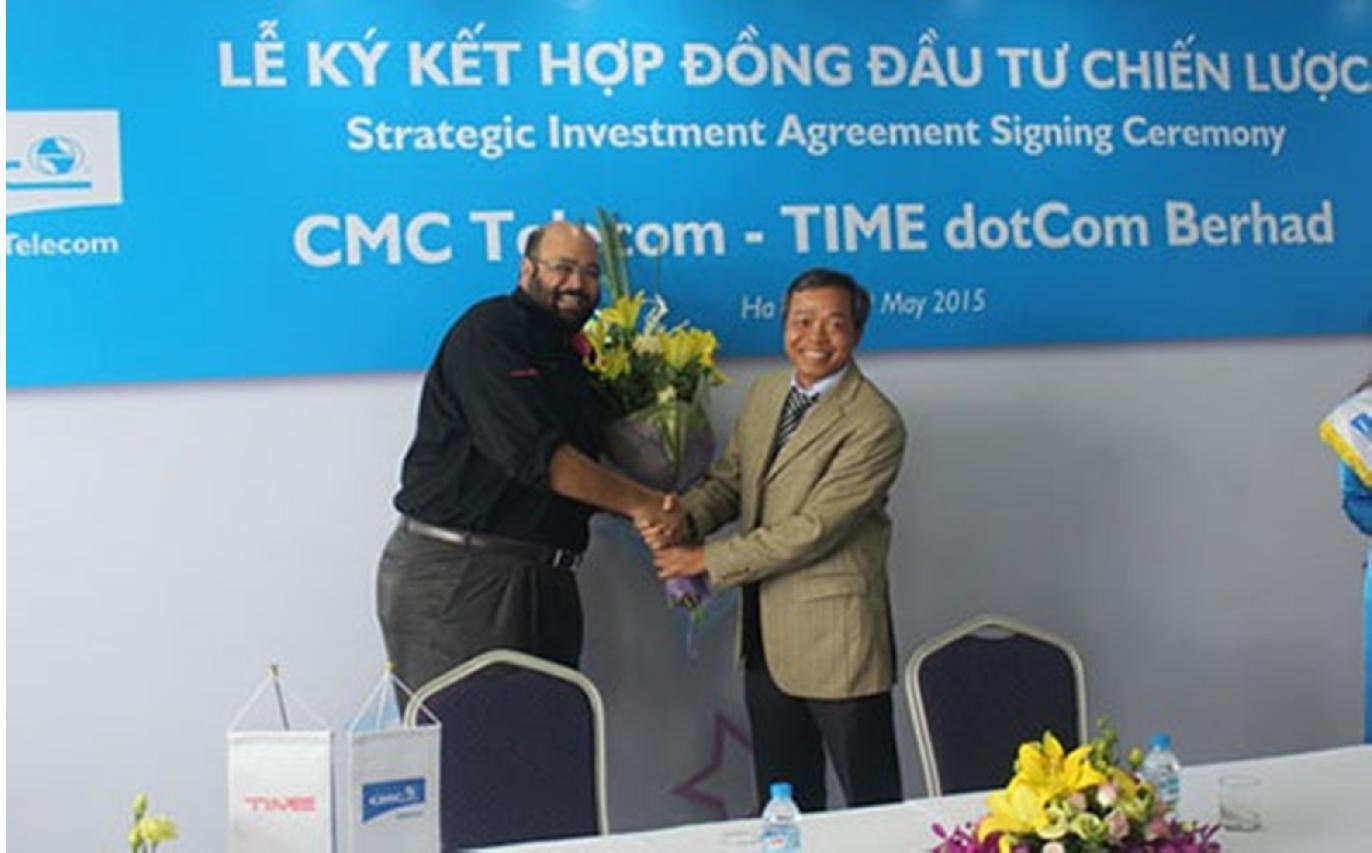 Strategic investment agreement signing ceremony between CMC Telecom and TIME dotCom Berhad
The strategic investment signing agreement between CMC Telecom and TIME dotcom Berhad with total amount of $12 Million was just made, representing the first foreign ownership in the Vietnam Telecom Industry.
"We recognizes the potential growth in Vietnam, and may expand the investment" said Afzal Abdul Rahim, general director of TIME in making the announcement.
As TIME representative, CMC Telecom has a record of strong and stable growth in line with TIME's corporate strategy.
Under the terms of agreements, both companies will support each other in developing their technology and services, especially connecting the international telecom infrastructure, creating opportunity for both companies to develop domestic and international customers.
Meanwhile, Nguyen Trung Chinh, CMC Corp CEO said: "seeking a foreign strategic partner has been in our agenda and this make CMC Telecom one of the leading telecom infrastructure firms in the region".
Source: vneconomy