On the occasion of the 14th anniversary of AASC's first meeting of The General Assembly of Members (June 21, 2007 - June 21, 2021), Assoc. Dr. Ngo Tri Tue - Editor-in-Chief of Economic Review of the Central Board of Economic Affairs visited and congratulated AASC on 30 years of consulting, finance, accounting and auditing as well as 30 years of operation of the Vietnam Independent Auditing Industry (1991 – 2021). On behalf of AASC's Board of Directors and Board of Management, Chairman Ngo Duc Doan and General Director Nguyen Thanh Tung cordially welcomed, received and exchanged many issues related to Economics, Finance, Accounting, Auditing and Price Valuation.
Editor-in-Chief of Economic Review Ngo Tri Tue, Former Vice Dean of Faculty of Accounting and Auditing, National Economics University; Former Director of the State Auditor's Auditing Training Center congratulated AASC on its 30th Anniversary and 14th Anniversary of the First General Meeting of the Board of Directors, worthy of the title of Accounting and Auditing Company that was first established, "The leader in the system of auditing firms in Vietnam".
On this occasion, AASC also congratulated Assoc. Dr. Ngo Tri Tue on the occasion of the Vietnam Revolutionary Press Day and best wishes to the leaders, officers and employees of the Economic Journal of the Central Economic Commission. Chairman of the Board of Directors Ngo Duc Doan thanked Assoc. Dr. Ngo Tri Tue who paid attention to visit and encourage AASC's Auditors and Consultants and awarded the book "AASC - 30 years of history and memory" and People's Newspaper No. 23973 dated June 14, 2021 Dr. Nguyen Anh Dung's article "Promoting the Vietnamese Auditing Brand" acknowledged AASC's contribution to the building of a socialist rule of law state with Vietnam's Independent Auditing Industry.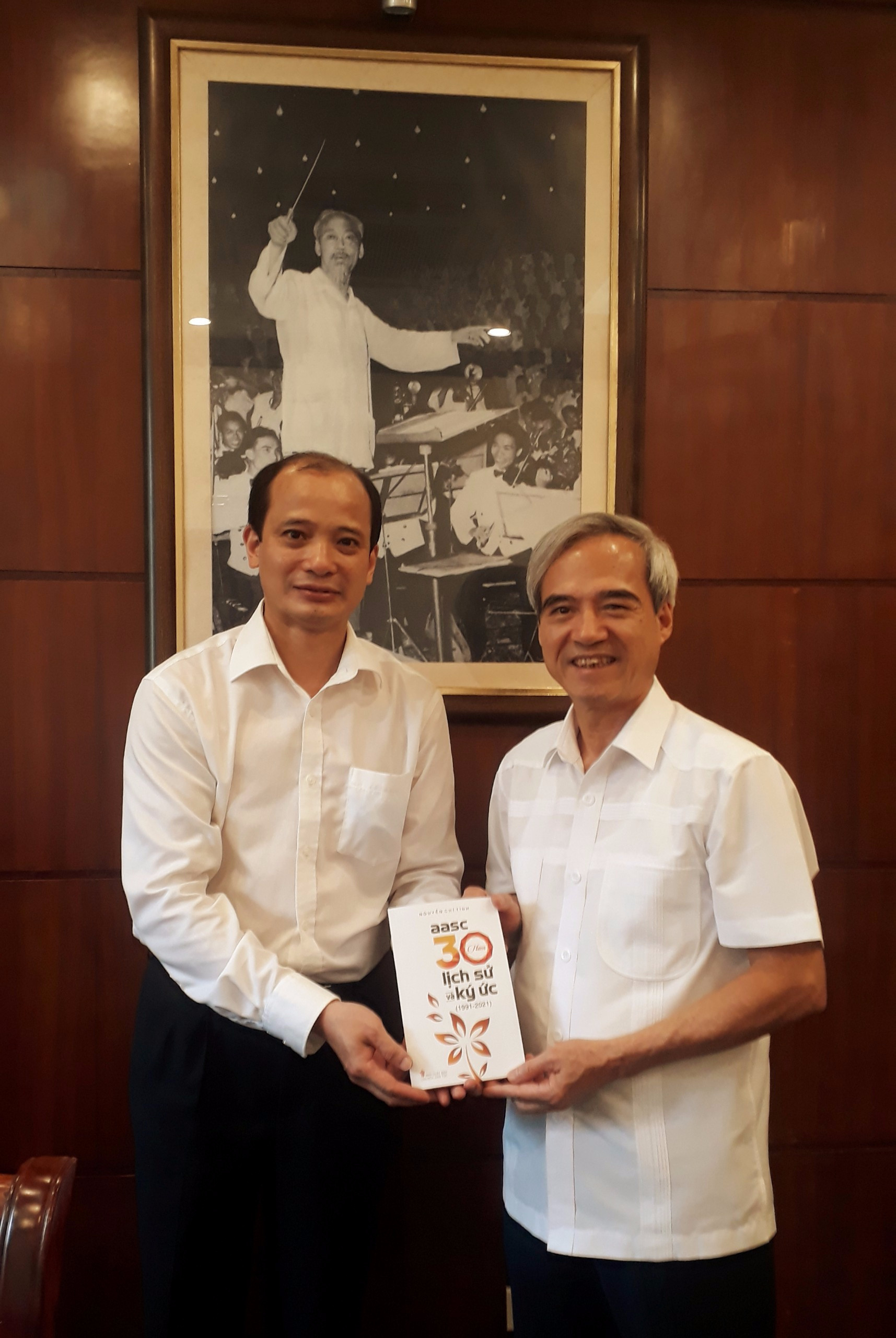 Chairman Ngo Duc Doan presents book to Assoc. Dr. Ngo Tri Tue, Editor-in-Chief of Economic Review Newspaper