Towards the celebration of major national anniversaries in 2014 and 69 years of Ministry of Finance's establishment, AASC Youth Union enthusiastically participated in the 2014 mini football league organized by the MoF Youth Union.
Immediately after opening ceremony on 14/04/2014, first-round matches of the league took place in Minh Kiet stadium, Cau Giay Dist, Hanoi. All stadiums were covered up by the enthusiastic environment from players and audiences. The classy match between AASC and MoF Joint Football team 3, among all matches, drove all audience crazy by exciting situations.
AASC, the league champion in 2 consecutive years (2012, 2013), had a dazzling first half. AASC players, with pace, pressing and incredible energy presented lighting starts to force the MoF team to the baseline. Their work-rate and desire helped keep the MoF players under pressure for almost the entire first half. After numerous opportunities were created, the brilliant forward Nguyen Nhu Tu had a shining day with a hat trick, giving AASC the 3-0 lead after first half and proved that he would be the No.1 seed for "Top Scorer" title.
The MoF joint football team 3 was a transformed team after the break, with determination rising up and players flooding AASC's half. Their efforts were made up with 2 goals pulled back to push the match into a new thrilling level. However, AASC showed why they could hold the league cup for 2 consecutive years by cementing the defense and sharply counter-attacking before scoring one more to seize AASC 4-2 victory over the MoF team.
Grabbing a thrilling victory, AASC proved the strength and skills of a champion, the strength of solidarity, teamwork and determination. This result brings AASC great advantage to go deeper in the league and motivates all players to achieve the target mission: Win the league cup in 3 consecutive years.
Photos of the match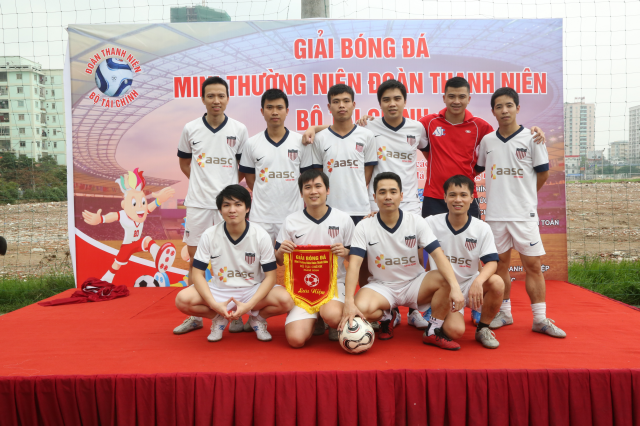 AASC team participating the MoF league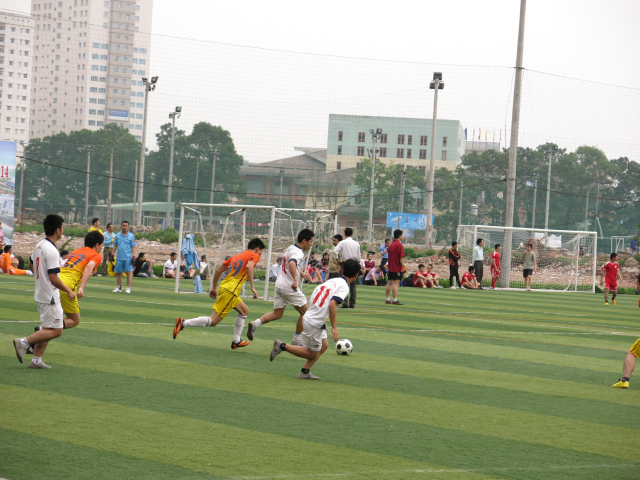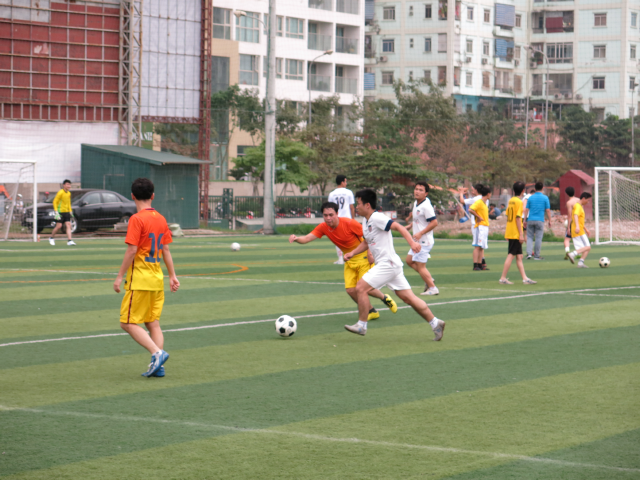 Exciting match between AASC and MOF joint football team 3
BBT