On 29 December 2017, AASC Auditing Firm held meeting on announcing Decision on appointing Deputy Senior Manager and commentating individuals who achieved high results in academic field with the presence of Chairman, General Director and leaders from Departments and Divisions.
On behalf of the Board of General Directors, General Director Nguyen Thanh Tung handed over appointment decision and flowers to Deputy Senior Manager of Quality Control and Training Department Mrs. Tran Thu Loan, Deputy Senior Manager of Foreign Investment Service Department 2 Mr. Ngo Dao Hung and Deputy Senior Manager of Audit Department 6 Mr. Pham Minh Tuan. He also recognized their efforts, improvements in accomplishing the assigned tasks.
On behalf of the newly appointed leaders, Deputy Senior Manager Tran Thu Loan feel honored to undertake the new position and commit to contribute more to the development of AASC.
General Director Nguyen Thanh Tung also handed over Certificate of Merit for Deputy Senior Manager Tran Thu Loan and member of business support unit Tran Thu Phuong who passed CPA Australia program in 2017.
Speaking at the meeting, Chairman Ngo Duc Doan sent his regards to new leaders, and staffs, and hope that with the new encouragement, they will put more efforts in accomplishing the company target in order to maintain the leading role of AASC among Vietnamese Auditing companies.
Some images of the meeting: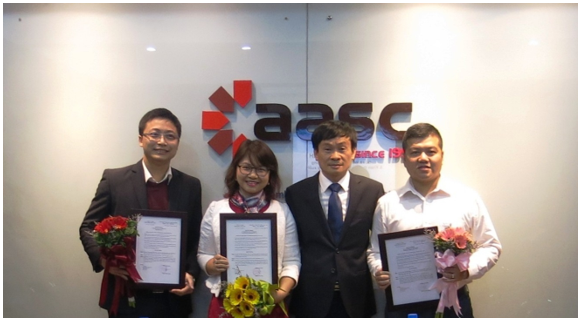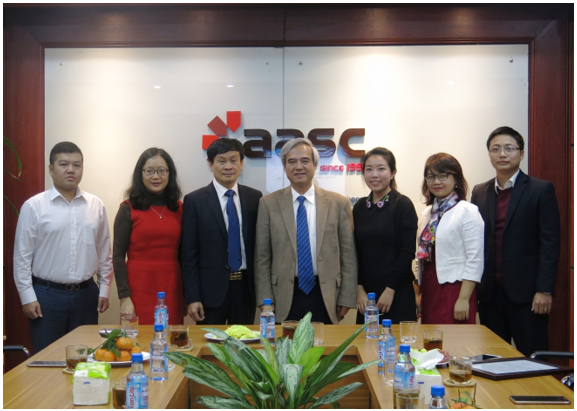 -BBT-