On 25 October 2018, AASC Auditing Firm successfully held the Trade Union Congress of the term 2018 - 2023. The Congress was honored to receive the Standing Vice Chairman of Trade Union of Ministry of Finance Bui Xuan Ngoc, Head of Trade Union Office of Ministry of Finance Chu Dinh Thang and Deputy Head Tran Viet Khoa, to attend to the Congress
The Congress reviewed, evaluated the trade union activities for the period 2013-2018, direction and operation plan of the term 2018-2023. Speaking at the congress, Standing Vice Chairman Bui Xuan Ngoc highly appreciated the results of the trade union activities for the term 2013 – 2018, also he recommend in the new period, the Trade Union should continue to promote its role in protecting the interests of employees, thereby creating a professional and harmonious working environment.
The Congress also received many proposals from union groups regarding: "Life caring and protection of lawful rights and interests for employees" from Ho Chi Minh branch; "The Union Movements connecting People in the Company" from Audit Department No. 6; "Professional exchange activities between Departments in the Company" from Audit Department No. 7 and "Trade Union with corporate culture" presented by Trade Union of Department of General Affairs.
The Trade Union also elected the new Executive Committee for the term 2018 - 2023 consisting of seven members with the new Chairman - Mrs. Nguyen Lan Anh - Head of Business Support Unit. On behalf of the Executive Committee for 2018-2023 term, the new Chairman expressed, her sincere thanks to the leaders of the Ministry of Finance, Chairman and the Board of General Directors for helping the Trade Union's operation run effectively, and achieve more success. Secretary of the AASC's Party Committee, Chairman Ngo Duc Doan, directed and reminded the Executive Committee of the Trade Union in the new term, should actively involve and contribute to the sustainable development of AASC.
Some images of the Congress: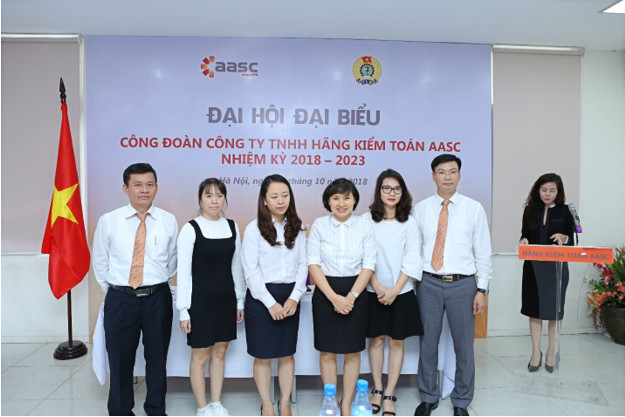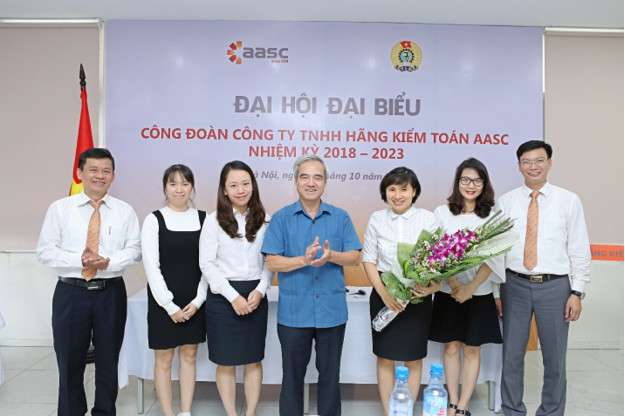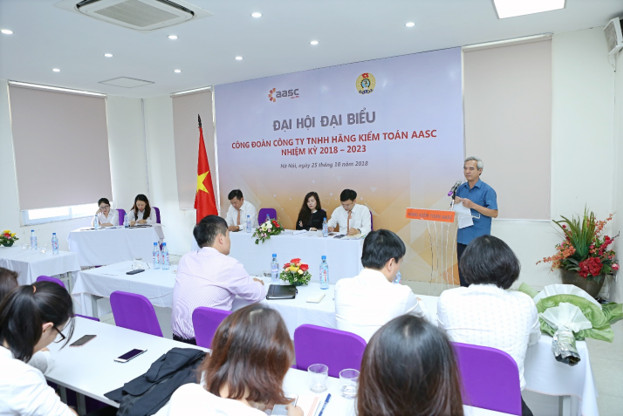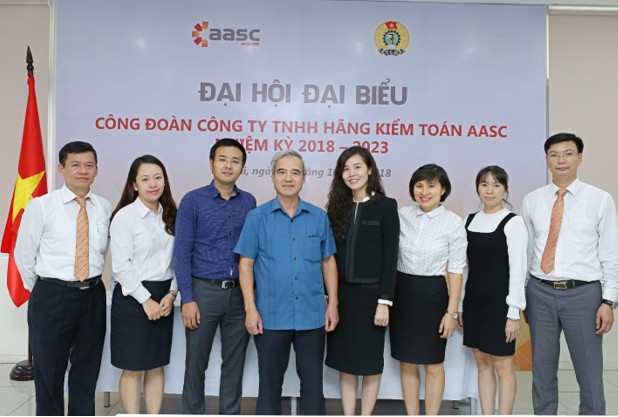 BBT