On 30/09/2019, at the Head Office No. 1 Le Phung Hieu, Hanoi, AASC Auditing Firm held a meeting on Announcement of Appointment Decision for Senior Manager Mr. Pham Xuan Thai. Chairman, Board of General Directors, Senior Managers of Departments/Divisions attending the event.
On behalf of the Executive Board, General Director Nguyen Thanh Tung gave Appointment Decision and flowers to the new Deputy General Director. Speaking at the meeting, Chairman Ngo Duc Doan recognized the achievements that Mr. Pham Xuan Thai had accomplished, also he assigned and encouraged the new Deputy General Director to continue training, self-improving, developing strong points and enhancing the service quality of audit of project settlement report in order to meet the clients' requirements.
New Deputy General Director Mr. Pham Xuan Thai shared his thoughts and appreciated the care and trust of the Board of Members and confirmed that he would devote himself in order to accomplish the assigned tasks, thus contributing to development and leading role of AASC in Vietnam Audit sector.
Some images at the meeting: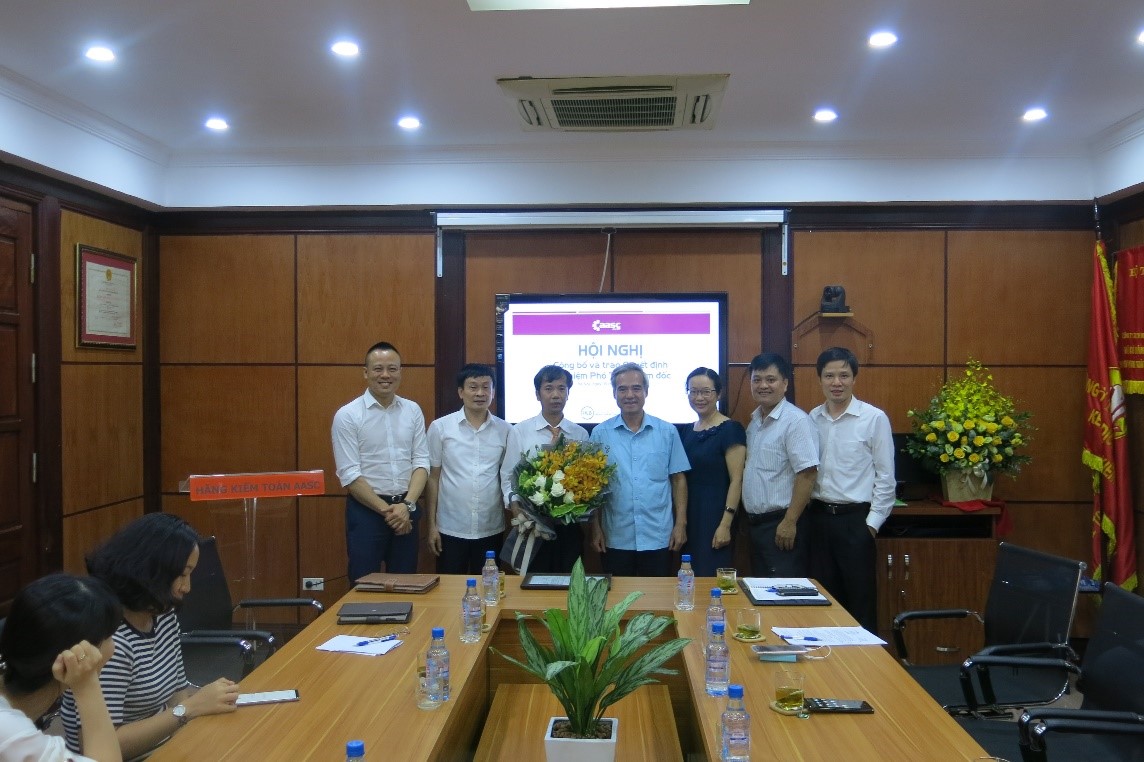 BBT