On November 10, 2020, at the headquarter No. 01 Le Phung Hieu, Hoan Kiem, Hanoi, AASC Auditing Firm announced and awarded the Decision to appoint the new Senior Manager to Mr. Vu Xuan Tung. Attending the event were Chairman Ngo Duc Doan, General Director Nguyen Thanh Tung, Secretariat of AASC Party - Deputy General Director Do Thi Ngoc Dung, Deputy General Director Vu Xuan Bien, among others.
On behalf of the Executive Board, General Director Nguyen Thanh Tung handed over the decision. Next, Chairman Ngo Duc Doan presented flower to congratulate the new Senior Manager. Speaking at the event, the General Director recalled, recognized and praised the efforts and achievements in the working process, which have been trusted and highly appreciated by clients. The Executive Board believes he will continue to practice, successfully complete the assigned tasks, thus improving quality of audit services provided, especially in valuation services and business valuation.
Mr. Vu Xuan Tung was honored to earn the trust from the Executive Board and committed to accomplishing job requirements, accompanying with leaders and staffs of Audit Department 3 contributing more in the sustainable development of AASC Auditing Firm.
Photos of the event: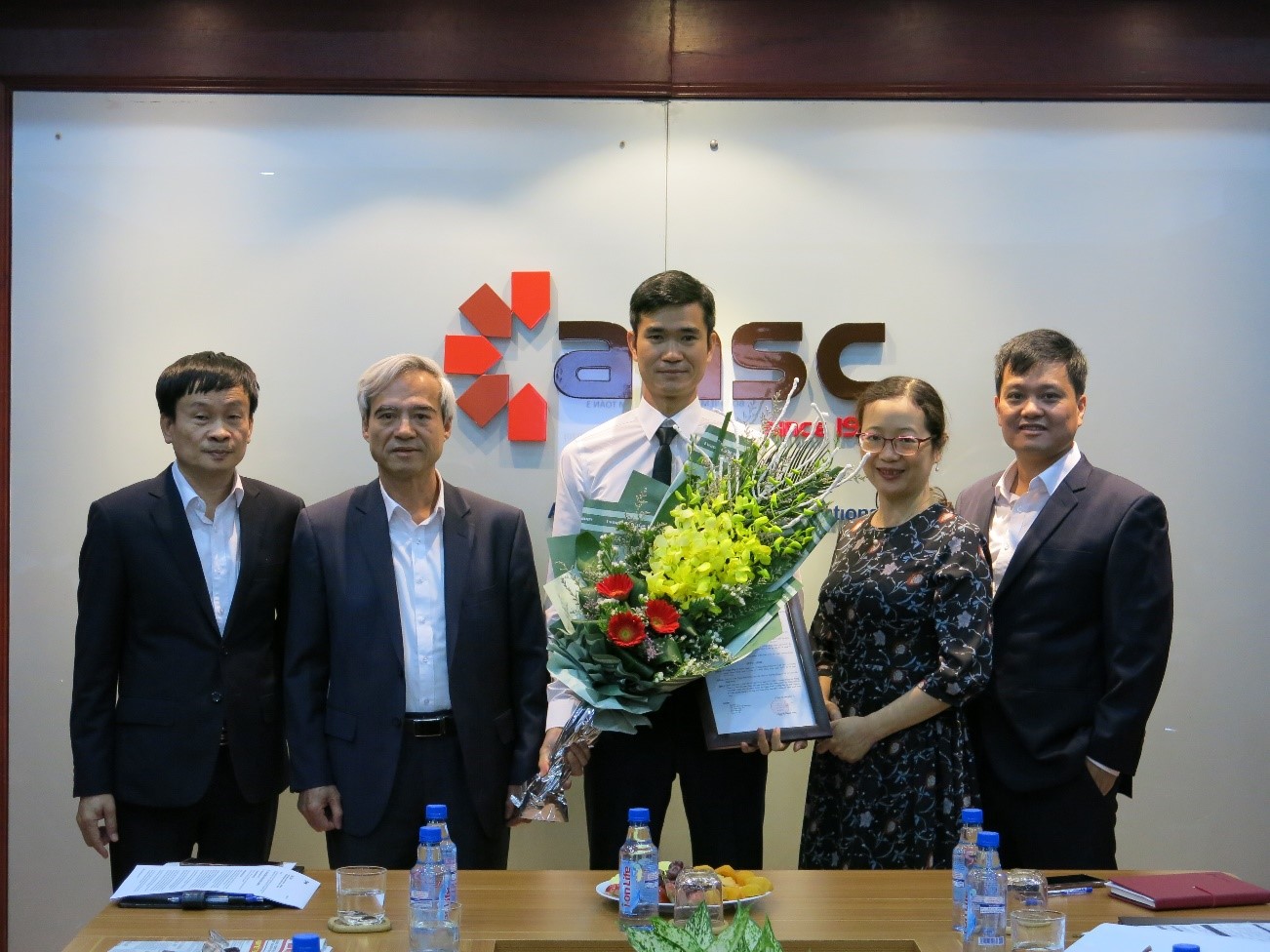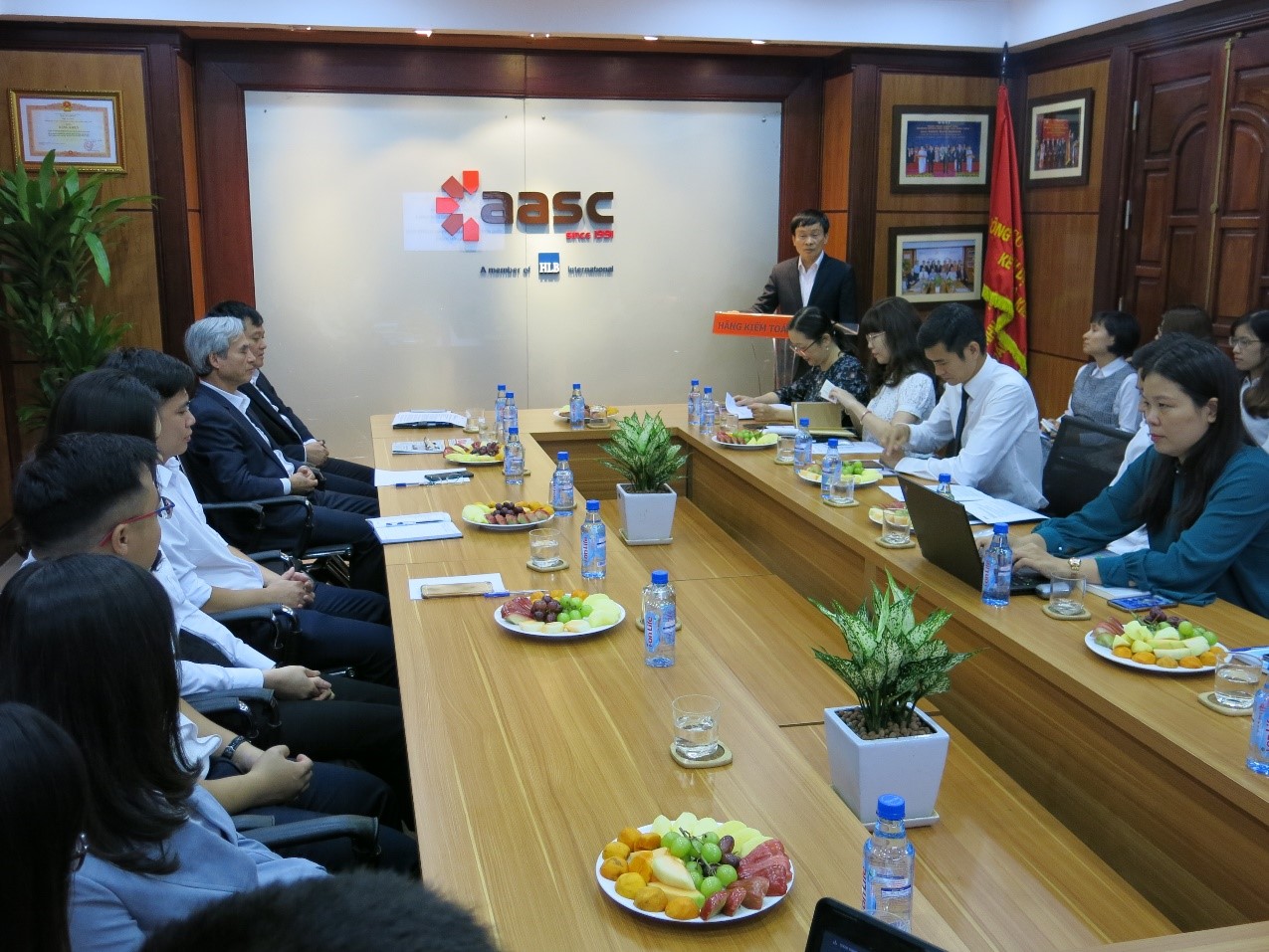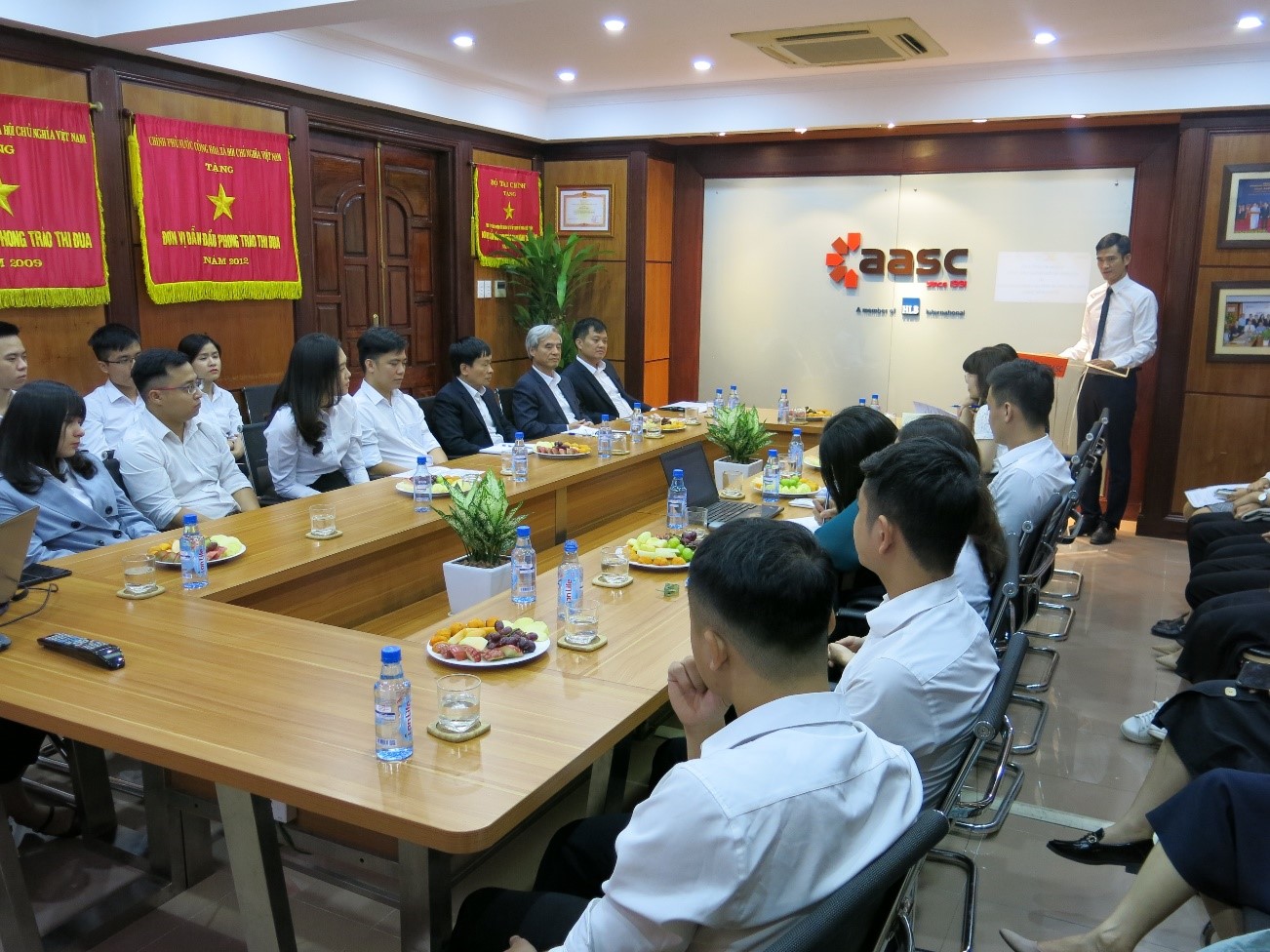 BBT