ICAEW, a world leader of the accountancy and finance profession, has signed a Memorandum of Understanding (MoU) with the Vietnam Association of Accountants and Auditors (VAA) to strengthen its commitment to advance the accountancy profession. ICAEW also welcomed 12 Authorised Training Employers (ATEs) which will provide training for aspiring accountants.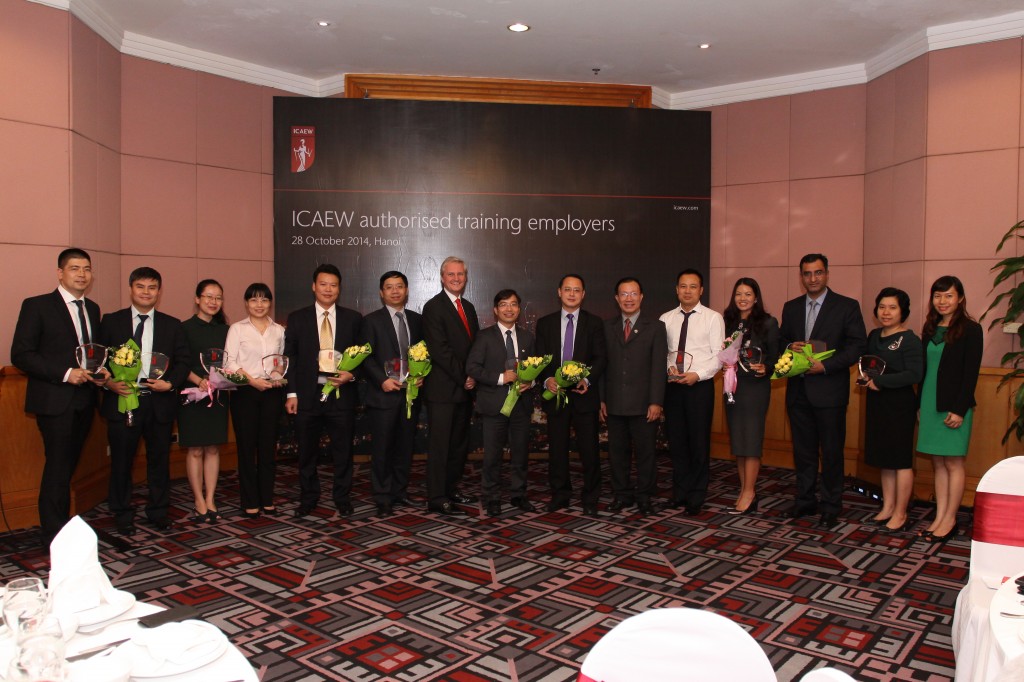 The MoU was signed by ICAEW Regional Director for Southeast Asia, Mr Mark Billington, with VAA President and Former Vice Chairman of Economics and Budgetary Committee of the National Assembly, Associate Professor Dr Dang Van Thanh.
Through the MoU, ICAEW and VAA will be working closely together to strengthen the accountancy profession in Vietnam. The two bodies will collaborate on matters of mutual interest, such as corporate governance, professional ethics, technical research, continuing professional development and training.
Dr Dang Van Thanh, President of VAA, said: "This MoU presents an excellent opportunity for VAA to leverage ICAEW's expertise and experience in conducting continuing professional development programmes and applying them in Vietnam, so as to ensure that the skills of our accountants are globally relevant and meet high international standards."
ICAEW will also be renewing an earlier MoU signed with the Vietnam Association of Certified Public Accountants (VACPA) in 2011, for a three-year term from 2014 to 2017. Building on the good working relationship forged between ICAEW and VACPA, both parties seek to renew its commitment to jointly develop the accountancy profession in Vietnam.
VACPA President and Former Vice Minister of Finance, Associate Professor Dr Tran Van Ta said: "We value the good working relationship developed with ICAEW and the opportunity to draw from its views as a leading professional accountancy body. With the upcoming renewal of our MoU, we will continue to jointly develop international-standard accounting practices and regulations in Vietnam to further advance the profession."
As part of its continued efforts to promote and cultivate accountancy talent, ICAEW is also working closely with leading industry partners in Vietnam as Authorised Training Employers (ATEs) to provide the professional training needed for students to qualify as ICAEW Chartered Accountants.
To date, ICAEW has welcomed a total of 12 ATEs in Vietnam. They are key industry players including AASC Auditing Firm, Crowe Horwath, EY, Grant Thornton, KPMG, Mazars Vietnam, NEXIA STT, PwC, Russell Bedford KTC, Standard Chartered Bank, Techcombank and UHY Vietnam Audit and Advisory, who join more than 2,850 ICAEW ATEs around the world.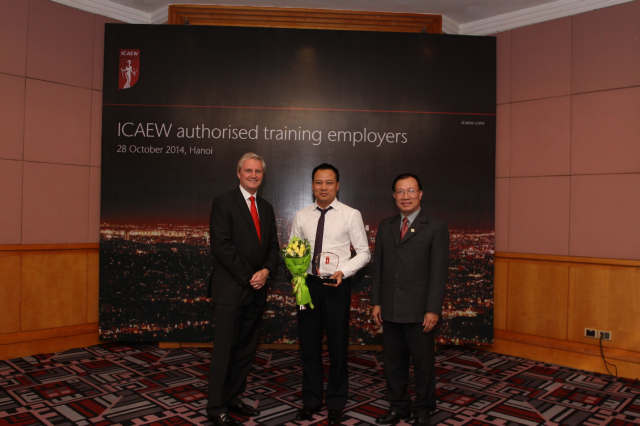 Mr. Mark Billington, ICAEW Regional Director Southeast Asia said: "Accountancy is a hugely dynamic and relevant profession for Vietnam's fast-growing economy. The MoUs with VACPA and VAA address important issues such as corporate governance, professional ethics, technical research, continuing professional development and training, which are important elements for a successful economy."
"As a world leading membership organisation with a public interest focus, ICAEW works with national accountancy bodies around the world to promote and develop best practice. We are pleased to be working with VACPA and VAA to help shape and influence the accountancy profession and promote excellence in technical and ethical standards."
Source: ICAEW Vietnam